Once in a while something comes along that changes the way we do things. This happened to me a few years ago when the then World's nbr. 1 company by Market Capitalization approached Celsius International with a simple brief: tell them who their top 1000 Named Accounts in each European country should be.
The requirement was so straight forward that it nearly felt familiar… just that there was no such database in the market.
When it comes to choosing suppliers, there are few bad database suppliers, but it is only too easy to use the wrong one for your particular requirement. To develop a high quality B2B Enterprise database in EMEA we had a choice between a few local providers of variable quality and coverage and some multi-national data owners. But how do pick the right one? And how do you make up for the lack of information or coverage?
We spent the following 6 months compiling, matching and validating databases from multiple vendors, both global and country specific. The final database was of much better quality than any of the individual components. We realized that, when it comes to defining Named Accounts, there is nothing worse that have the wrong start by using only partial data.
This was the genesis of the Celsius Enterprise Database.
A few years have passed by and we now have many more customers working on the same concept but the fundamentals remain. The first thing to note: it is purpose built only for marketers selling to Large Accounts ( over 500 employees ). Nothing wrong with SMB but this is not the core focus of the database.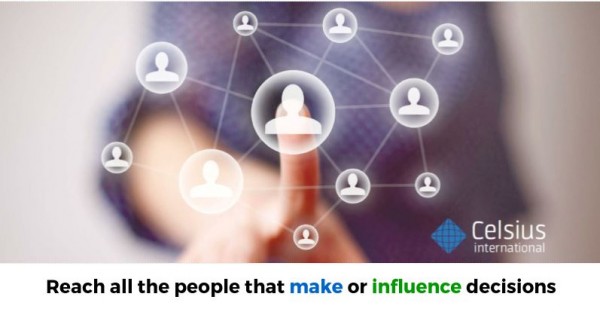 It contains all you need to know on the top accounts in EMEA. Information collected comes from our own research and many different sources. We pre-process and package all the information into a single and actionable database.
The days of guessing or trial and error are now gone. I believe that marketers should have the best information right at their fingertips, that the data is there and that the data is the gold for any company sharing our passion for relevance and informed decision making.
At Celsius we strive for relevance. Relevance in the who, the what and the why. To experience the power of the Celsius Enterprise Database just reach out