The best way to engage your audiences in a complex digital world
It is a fact: increasing risk aversion, compliance concerns ( email and opt-in legislation ) and technology complexity, has resulted in a high increase in the number of people involved in the purchasing process.As every sales professional knows, the bigger the team, the less likely they are to end up buying. In this context, winning big deals today means working the entire account.

In this context, B2B organisations face 3 real challenges:
How do you reach all the people that make or influence the decision?

How to optimize engagement with a non-linear sales funnel?

How to align Marketing and Sales to pursue revenue?
The Celsius ABM Platform

 
With a data-driven, programmatic approach, it's possible to layer our digital campaigns to target specific individuals within a larger, geo-targeted collective base of potential decisionmakers', moving into a truly personalized marketing strategy with zero spill-over into non-essential connections
Using our technology to optimize on-going campaigns against certain success criterion (conversions, awareness…), we divide our tool focus into three areas:
IP Address

(base) – Ensuring our targeting is specific only to a set group of IP addresses


Geo-Targeting

(second layer) – Literally, a fenced-in approach where we only engage individuals within our target-group located in a certain area.


People

(final layer)– Title and interest specific targeting to ensure only those decision makers will see (repetitively) our marketing messages. Management, technicians, IT, etc.
Companies implementing ABM have better alignment with sales, an increased pipeline velocity and often close bigger deals. Its adoption is accelerating across industries and changing the way companies drive revenue. When 92% of B2B companies call ABM a must, learning from the leaders in the field is fundamental. Celsius International, a WPP company, invites you to discover all you need to know to successfully run Account Based Advertising.
Account Advertising Optimization
Overlay IP, Media, Audience and Device Targeting
The Definitive guide to Account Based Advertising, is your essential kit to understand how digital channels are transforming B2B.
Data Management Platform (DMP)
The only way to effectively target your contacts in key accounts
The Programmatic DMP
4 minutes to learn all you need to know about programmatic advertising
---
Getting Started
Tactical and Bid Support
3 months
3 ad scenario
Up to 5 accounts
200 000 impressions
Move to the Next Layer
Bid and strategic support
6 months
6 ad scenario
Up to 10 accounts
1 000 000 impressions
Full Implementation
Account Based Marketing
From 6 months
Account specific ad plays
All your named accounts
From 1 000 000 impressions
Celsius partners with Engagio to accelerate ABM adoption in EMEA
Celsius has partnered with Engagio , the leading account based outbound marketing platform for B2B companies with complex, enterprise sales. The relation represents a further step of an ongoing program to develop and consolidate the adoption of Account Based Marketing practices in EMEA.
(FREE EBOOK) The Clear & Complete Guide to Account Based Marketing
Now it's time to move beyond the hype. See why AMB is critial and how Celsius International is featured as a key player. Treat yourself to a gift that will keep on giving: "The Clear & Complete Guide to Account Based Marketing" published by Jon Miller and the Engagio team. It is 124 pages full of insights.
Deal Acceleration
Master consensus selling and increase deal velocity by broadening awareness within your key accounts with Account Based Advertising.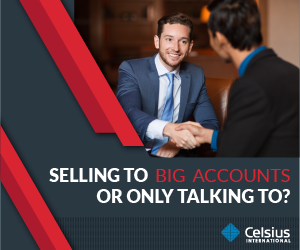 How safe is your brand with Programmatic Account Based Advertising?

 
 
There is no doubt that Programmatic ABM Display Advertising holds the key for hyper-targeted digital demand generation. However you should be aware that a full programmatic ecosystem is not free of risks as if not handled correctly your impressions could go the wrong place or even be charged for machine traffic ( not human ) . Cheaply designed B2B display solutions can at the end cause more harm than good to your brand and your budget!
Our technology ecosystem has led the market in all the categories listed on this schematic ( in some cases even developed the technology and shared it with the industry , like privacy and anti-piracy ) and we are continuously working to make it even safer for our customers.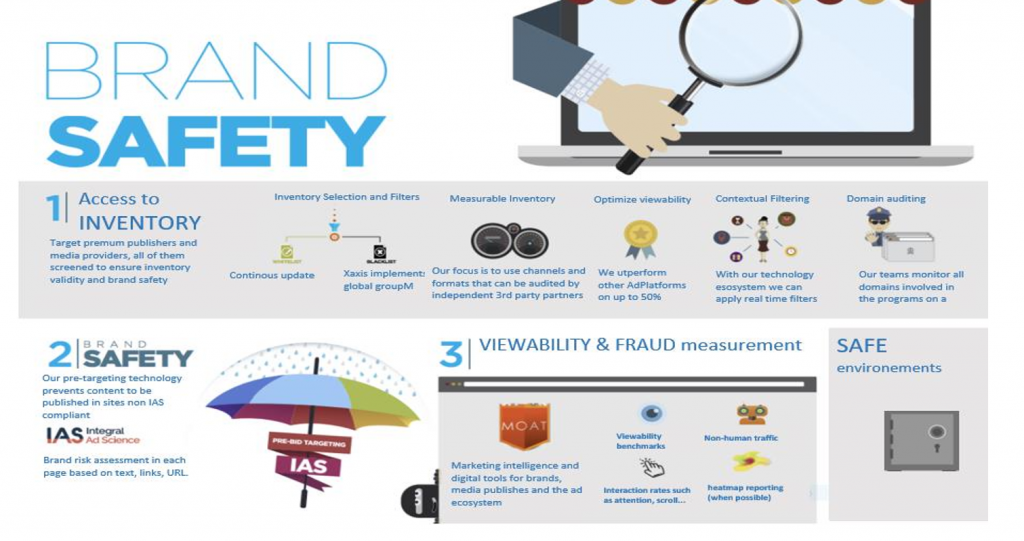 Account Based Advertising FAQ
All the inventory offered by Celsius is whitelist only. We screen for bots/non-human traffic.

Brand Safety

The ads will only appear on quality publishers and we also apply 3rd party ad verification tools to ensure viewability.

Quality

Buy into a full-service tech solution, offering both the DMP and data targeting as well as preferred media deals offered by publishers to Celsius. The actual breakdown of this cannot be disclosed and for the same reason a list of publishers cannot be supplied to the client.

Transparency
All the inventory offered by Celsius is whitelist only. We screen for bots/non-human traffic.

Brand Safety

The ads will only appear on quality publishers and we also apply 3rd party ad verification tools to ensure viewability.

Quality

Buy into a full-service tech solution, offering both the DMP and data targeting as well as preferred media deals offered by publishers to Celsius. The actual breakdown of this cannot be disclosed and for the same reason a list of publishers cannot be supplied to the client.

Transparency