One thing has become undeniably clear: we can not improve what we can not measure and we can only do so if we have the right data points. Visibility on marketing performance is an absolute must-have.
Measurement is, however, much more difficult than most managers appreciate. Even under the best of circumstances reliable data for Marketing KPIs is as elusive as the Easter egg hunt!
Here you have a few insights gained from experience to ensure data enables time-sensitive decisions to be made quickly and with confidence:
1.Have clear KPIs. There should not be ambiguity in the interpretation of values. If different people, looking at the same data, get to different conclusions, the KPI is of little value. So you must be clear about what and how you really want to measure.
2.Understand how actual data lines up with what you want to know.
The next step is to see how closely the measurements line up with what you really want. Consider an email campaign aimed at generating quality MQLs. If you only measure % opens and % clicks you may be missing the whole point of the campaign if the companies reacting to the email are all low potential. You'd be better off measuring performance of the group that really matters. Some times you may have to settle for a less-than-perfect measurement, but you must know exactly what you are settling for.
3.Eliminate bad data from critical analyses. If the underlying database is of low quality, the predictive value of the recommendations will be very poor. We've all seen the "garbage-in-garbage-out method" to data quality and this is just the same for any measurements based on this.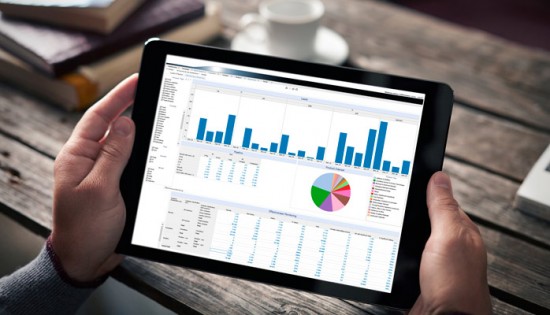 In order to respond to the increasing needs of reliable measurement, here at Celsius have developed CelsiusCloud. This on-line data platform, with a layer of visualisation tools and predictive analytics, builds a de-duplicated, enhanced Marketing Universe for our clients
We call this a Magic Moment . Magic Moments arise when we break with the past and all of a sudden something new becomes possible: marketing teams can get an overview of key data in their organization so they can effectively implement marketing strategies to drive revenue.