World's first and only representation of the universe of companies across countries and employee bands.
Ask yourself this
Struggling to find the segments or countries with most potential? One of our customers is the world's largest software company. The statistical market model has been instrumental to their ability to position correctly in all markets.
The Market Model is a highly cost-effective mean to make sure that the direct marketing money goes where it is most effective. It provides the means to get a 360° overview of the market to be able to target the right prospect groups.
It plays an important role in the ability to manage and optimise the closed loop processes. At the end of the day, campaigns need to be optimised and marketing resources needs to be allocated accordingly to get the most out of the budgets.
The Market Model provides an understanding of the segments sizes, but provides intelligence in terms of market share, missing marketing data, responsiveness of targets, and eventually indicators for cost of generation of leads, PR segments etc.
 How is it built and what are its main capabilities? 
The Statistical model of world-wide B2B marketing universe, broken by business activity and size by number of employees, covers the world's top 60 countries ( >90% of world's GDP).
Here's an outline of its main capabilities:
Basis for market research ( determine sample sizing, grossing up of results to available universe);
Basis for modelling (apply spend and propensity models to available universe, penetration analysis);
Basis for forecasting (opportunity model);
Measurement of market size and scope ( numbers of decision making entities by country, size and business; identification of opportunity segments)
So, if you need to plan your marketing and sales across multiple markets, then Contact us now.
We'll happily take you through what we can do for you.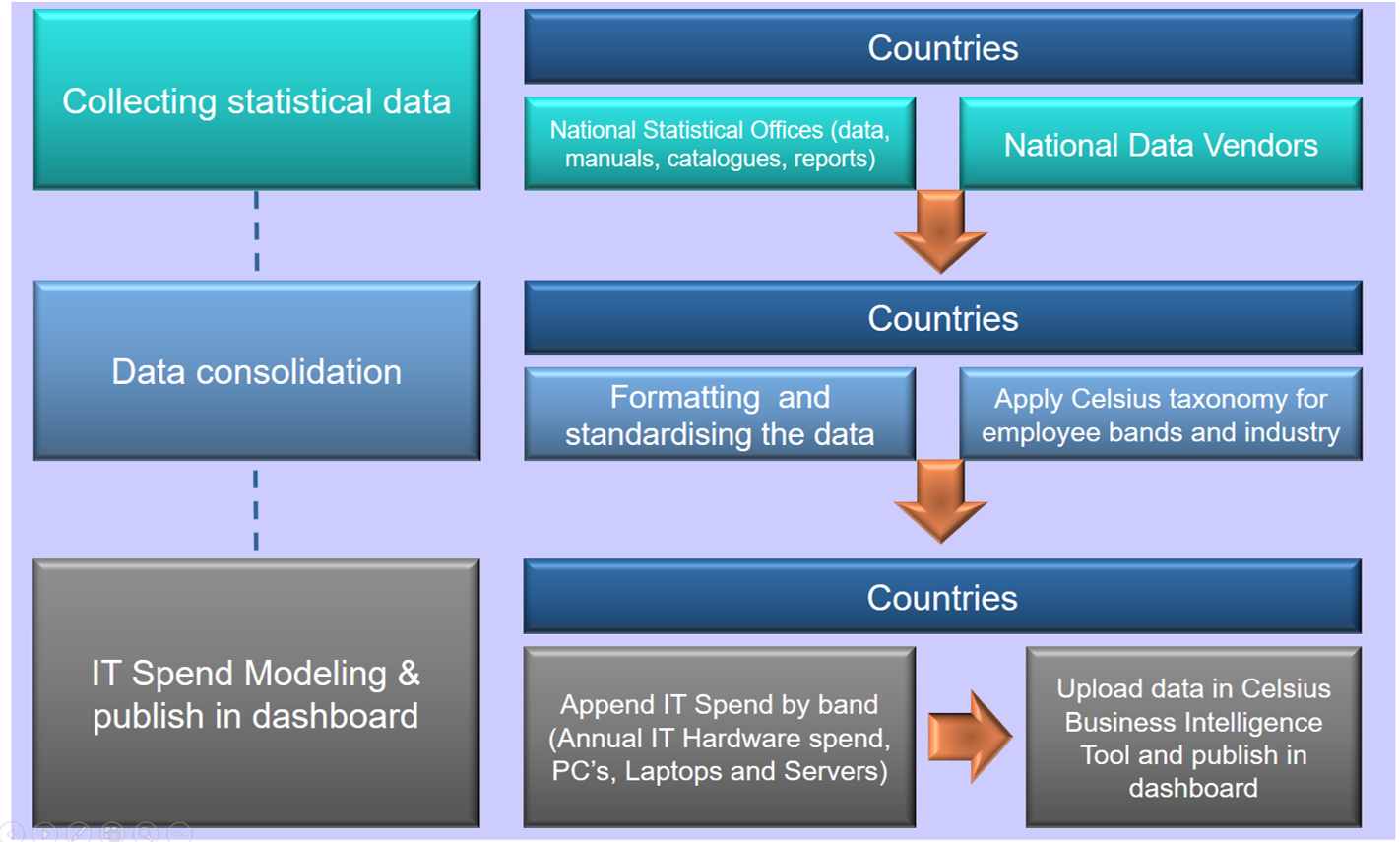 Use Case 1: Market Sizing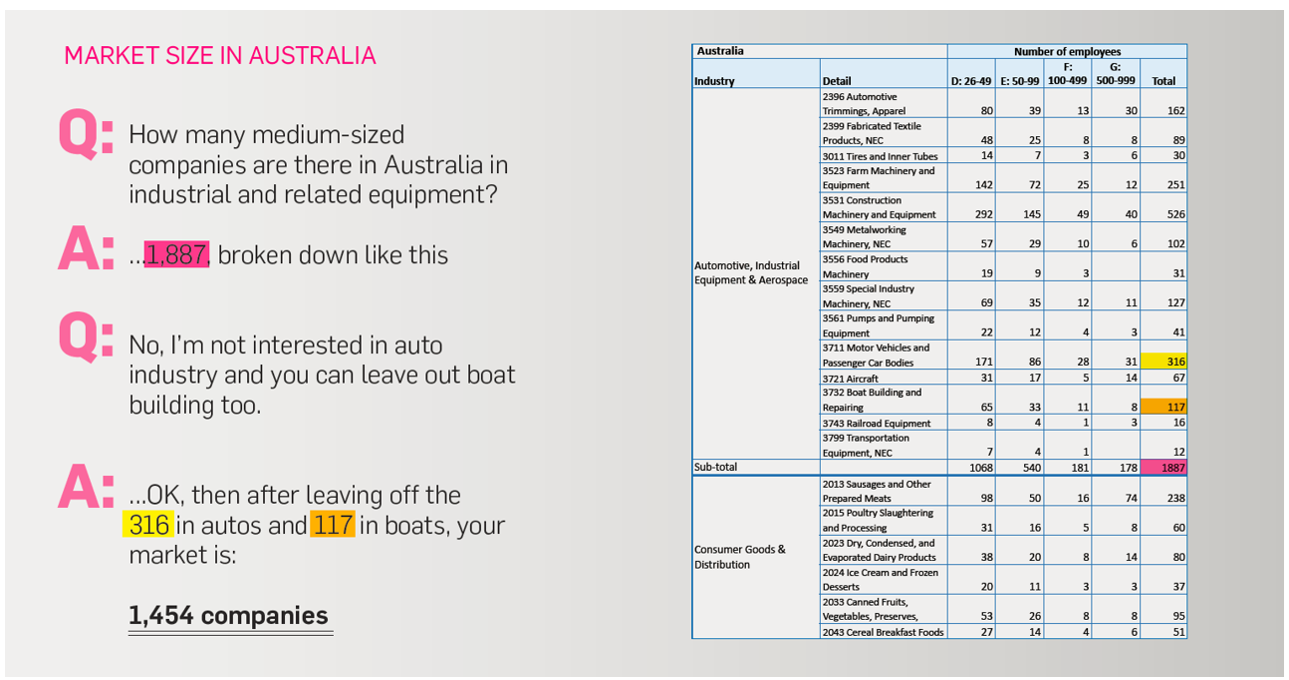 Use Case 2: Penetration Analysis
Use Case 3: New Product and Services Market Evaluation