We have always thought that Marketing should focus on Insights instead of Operations. This is the reason why we believe that Account Based Marketing as a Managed Service is a better value delivery model: we focus on Outcomes instead of Outputs. And the difference is not just semantics
Many ABM solutions provide with nice visual features, user interfaces to accounts, links to the CRM  or your Salesforce…  All these deliverables can be summarized as Outputs.
They say very little about the accuracy of targeting, the ability to run persona segmentation, the use of right channels to display online advertising… Outputs are the stuff a solution will produce.
If you think in terms of motorway construction, outputs will be the number of bridges, tunnels and highway miles to build. Many people can be impressed by these numbers but the fundamental question is about the Outcome, i.e how will the motorway improve traffic conditions?
The same applies to ABM programs. Beyond the beauty of fancy stats, presentations and user interface to data, the fundamental question you should ask yourself is: how is this ABM program helping move the revenue baseline?
As we know the question is not trivial, we believe the best way to deliver value is to work jointly with our customers, to be accountable for our deliveries and to run our programs as a managed service.
Next time you talk to an ABM vendor, think of it again: is he helping you have a better Outcome or are you just simply paying to have more Outputs?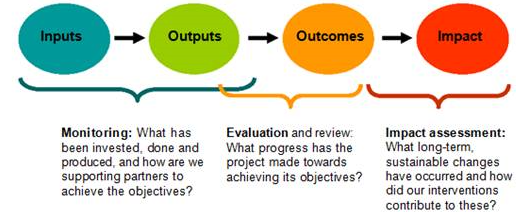 More reading on this topic in 2 articles from HBR
https://hbr.org/2017/02/you-need-to-manage-digital-projects-for-outcomes-not-outputs
https://hbr.org/2012/11/its-not-just-semantics-managing-outcomes